Vehicle Repair & Maintenance in Airdrie AB
Regardless of the make or age of your vehicle, Stand Fast Auto Repair is the shop for you.
At Stand Fast, we offer diagnostics, electrical and all general automotive repairs and services:
Our staff has over 25 years of professional experience.
We can work on all general brands, makes, and models regardless of size, including diesel (we do vintage too!)
Stand Fast Auto is a local family-owned and operated business.
We offer a 30-day guarantee on all workmanship and honor the quoted price.
Auto Repair Service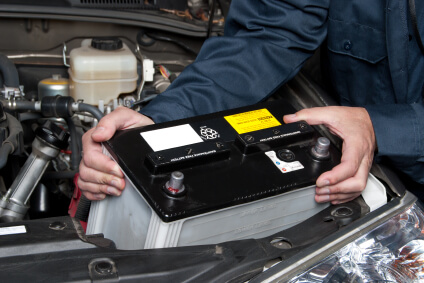 We find the best possible deal on parts and pass the savings on to you.
Tire Replacement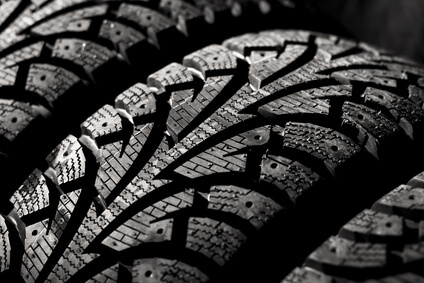 We repair, replace, mount, balance and rotate all makes and brands of tires.
Our Guarantee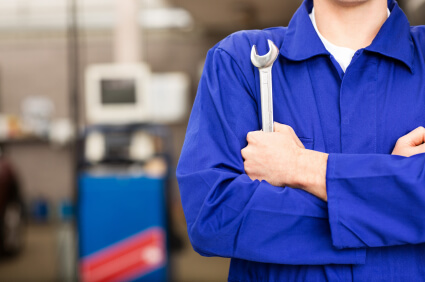 We offer a 30-day guarantee on all workmanship and we honor the quoted price.
Hear what our customers have to say:
Very happy customer. Great work you guys.
Thanks
Porter was incredibly helpful! The service I received was quick and very well priced. Highly recommend!!
Thanks so much to Paul for taking the time to squeeze me in. Had a long trip to make and he saved the day by getting the truck I was driving wired to haul a boat. Not his emergency, but he stepped up and got me on my way. Very professional and great service. Highly recommend.
Huge shout out to Zuzanna, Paul & crew for coming to my rescue so quickly, I don't know what I would've done without you!
Greatly appreciated!
Highly recommend them 😊💜
I have taken several family vehicles here and I always have had an amazing experience. These guys use quality parts have skilled technicians and are priced fairly. No games no hidden fees very honest and always willing to go above and beyond! You can shop around all you want but if you're looking for a shop with integrity that does quality work you don't need to look any further!
Thanks so much for your exceptional care of my vehicle and your amazing customer service and making me feeling like family. I will be back!
Thank you to all of the team at Standfast for the great service on my 2 cars. They spent the time to try to find a drain on my battery as well as replacing a windshield. Both issues were resolved to my satisfaction and I highly recommend this team to anyone who needs work done on their vehicles.
Thank you for your knowledge, experience, and above everything integrity!! You took exceptional care of my daughter by squeezing her in on a Friday on short notice. And followed up my voicemail promptly on Monday about some related problems which were looked after in short order. Thank you from Dad and daughter!
Very honest and trustworthy. Made me feel comfortable and explained everything in great detail. It's nice to be able to walk into I'll repair facility and be treated like a person and not be growled at. They delivered well above expectations!!
I got stuck in a pinch, and Paul was amazing, he went above and beyond to help me, and I can not recommend StandFast Automotive enough. If you are looking for great service, best price, look no more! Thanks Paul ⭐️⭐️⭐️⭐️
Thank you to Paul, Zuzanna and crew at Stand Fast!
The unexpected break of the accessory drive belt on my Tacoma lead me to your door for the first time a couple weeks ago. Your high level of service and integrity has won me over for my future (hopefully planned) business. I highly recommend anyone to talk to these good people first before going elsewhere!
Outstanding Service and Price. I had my truck towed from another shop in Calgary, and I still saved hundreds. Barry was friendly and informative, and Zuzanna was incredibly helpful. Thanks for everything, I'll be back but hopefully not too soon.
Asked Josh for an estimate to do a tune-up on my old Chevy Silverado pickup. Then a few weeks later I brought it in and they did the work. Final invoice was right on the money, vehicle was worked on as per appointment, very good job and now runs great. Many thanks - 5 STARS to Josh, Paul, & the super team at StandFastAuto.com
I've taken a few vehicles to Standfast over the years, they've always made time to get me in quickly, done great work and have been very friendly and personable. Highly recommend Standfast for great prices, service as well as friendly and punctual
I just wanted to remind women that if they need a place to take their vehicle for repairs, I highly recommend Standfast. Their business is operated with integrity and will go above and beyond for customer satisfaction. I have been coming here for approximately 9 years.
Thank you Paul and Zusanna
Judy B
We had an older vehicle which needed brakes, and an emergency brake fixed. They gave us a quote and a recommendation about next costs on some work that would be needed down the road. It was a 2001 and it helped our decision about how long to keep the car. I appreciate that my friends and neighbours have also recommended them to me which makes it easy to trust their advice. Great job! We will be bringing our daughters car in for service soon.
First i want to say thank you to Standfast.They have always been honest and fair.They take care of my Desiel truck and two cars..I know they stand behind what they do.And Paul is a walking encyclopaedia of mechanical repairs.Many times he would look over my vehicals and say everything is fine.It's so important to have a checkup once in a while.Preventative maintenance.well thanks again Standfast.
I have taken my cars to Standfast since they were open. They have always accommodated me. They have always done a good job and treated me in a professional manner. I live south of Calgary and still take my cars to Standfast for the workmanship, honesty and the savings. Thanks Standfast!
Don't waste your time and your money, just go directly to Stand Fast Auto. for all of your automotive maintenance and repairs.
Fast, friendly, knowledgeable and personable top notch service.
Thanks Stand Fast.
Terry R. Airdrie October 2018
We recently moved to Airdrie from Calgary and Paul and Zuzanna are our new neighbours. Not only did they make our transition to our new community easy and seamless, they also came to the rescue when we needed new struts on our car and a brake check and a tire change over for our truck. They were extremely helpful in explaining the details of the repairs and very professional and friendly in their approach. Their work was excellent and the all repairs were done quickly. You won't go wrong by bringing your vehicles to their shop. They are genuine, fair and long-time Airdrie residents who care about the people in the community. Well done Stand Fast.
Needed brakes checked. Was looking grim. Paul and his awesome crew took great care of me and fixed things pronto. Treated me like family and for that I am truly grateful!! Any work in future is definitely going to Stand Fast Auto. I can sleep better knowing my vehicle is safe and my brakes work!! Thank You again Paul and Stand Fast Team!!
Thank you for your prompt and thorough pre-purchase inspection. Your great assessment saved us thousands!!
Tony and the team at Stand Fast have restored my faith in mechanics. When my car broke down Tony and the guys waited past closing time for me and the tow truck. They were able to pinpoint the problem in 5 min (I had the same issue at another shop for 3 weeks and they couldn't figure it out). They had my car done the next day and the cost was fair for all the work they did. I live out near Strathmore but I will be bringing in all my vehicles to Stand Fast in Airdrie. Thanks so much Tony and Team!
Stand Fast has been amazing to work with (especially Tony). I had been quoted $7000 at another mechanic and Tony was able to assess what needed doing and at a very reasonable price. Almost half the cost of the other mechanic! My car needed a lot of work and Tony kept me abreast of progress throughout and even was able to complete the work at the quoted price. I picked up my car today and it is running great. I cannot say enough great things about the Stand Fast team and the amazing customer service from Tony. I have already recommended Stand Fast to my fiancee and I will definitely be returning to Stand Fast for all my automotive needs in the future. Thanks Tony and Stand Fast.
Friendly and reliable shop. And by the way, if you have an older but sound car it is treated with respect.
Wanted to say THANKS STANDFAST YOU WERE AWESOME! You went beyond what I thought you would do for my girl and we both want to say how much we appreciate that.
Great people. Quality and efficient work. I made the right decision by taking my car to Stand Fast Auto. They had all of my repairs done within one business day. My car is a little older, but it feels like I am driving a brand new vehicle. The pricing was very fair. If I had taken my car to a 'big name' shop, that price would have easily been doubled. Anyone looking for honest, reliable and quality workmanship for their vehicles, go to see Standfast Auto. You will be a satisfied customer, just like me!
My name is Matt, I am 31 years old and until now I have never had to take any of my vehicles to a mechanic before because I have always done my own work, but the rear differential bearing went on my dodge ram diesel and I don't have the proper knowledge or tools to complete the task. It's hard in today's world that u actually find a mechanic that has the knowledge and experience to keep his work in house and not just take the job and pawn it off to the gear center in Calgary like everyone else does, so I called around and got some quotes not only did Stand Fast Auto get my truck done in one business day the total price was $1400 cheaper then the gear center in Calgary. Stand Fast Auto has my utmost respect and I would without a doubt refer them to everyone.
Sincerely
A new loyal customer to Stand Fast Auto
Thanks again Guys
I have always had AMAZING, friendly service at Standfast, and the prices are very fair. You guys ROCK!!! Thank you so much for taking good care of my vehicles! I will only come to you from now on for my repairs.
Thank you for repairing my car right the first time. I had my car into another Airdrie Shop for a gasket replacement and it leaked more than the original problem. They did the work over but still did not fix it. Thank you for opening your shop in Airdrie.
Anyone who needs mechanical work in the Airdrie/Calgary area should check out Stand Fast Auto Repair!
Fast, reliable, and friendly service is all you'll get from Standfast Automotive.
Thanks for diagnosing and fixing my car quickly and for a great price! My car runs great thanks to all the staff at Stand Fast Automotive and I will recommend you to everyone.